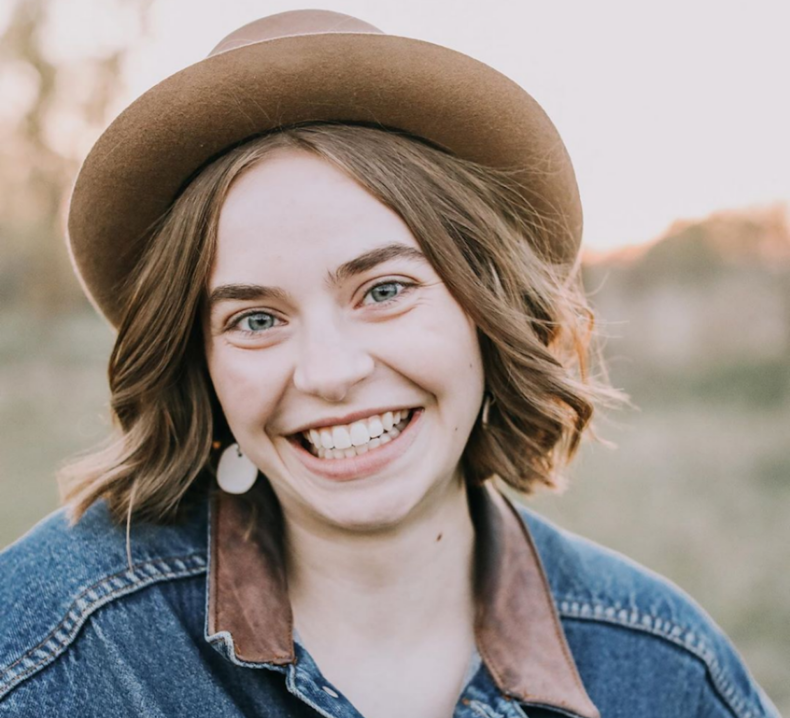 A recent graduate with a Bachelor of Fine Arts from Iowa State University, I got to spend my final semester studying abroad in Rome, Italy. My travels through Europe sparked an even deeper love for Art History and the intention to continue traveling, exploring, and learning.
Growing up on a small farm in rural Iowa, I was inspired by the landscape around me, seeking out the natural prairie, wildflowers, and trees among the farm fields. My latest adventure has led me to the breathtaking mountains of Colorado.
I have a great reverence for trees; their unique beauty, resilience, and the years of history held in their bark, and therefore, they are a common theme in my work. The complexity of nature often leads me to mix media, most recently working with embroidering on oil paintings. The process itself is very calming and provides a way to add depth and intention to my pieces.